Modules Composer
Choose the modules that suit your needs, download the template to your desktop and upload it on MailChimp, StampReady or Campaign Monitor for further content update.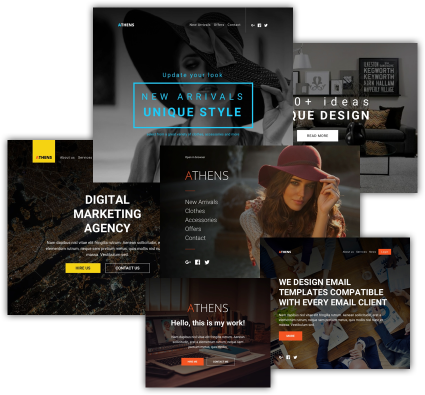 So... what exactly is Modules Composer
Modules Composer is a very helpful tool, especially for MailChimp users!
As you probably know Mailchimp cannot handle all these 100+ modules. If you try to use on MailChimp more than 30 modules it will go extremely slow and it will crash. So here is where Modules Composer can be helpful. You choose only the modules of your choice and then you can customize them on Mailchimp much faster and with no crash experiences.
Modules Composer is not an editor or a builder. Is just a Composer in which you select the modules of your choice and then you can export them in your desktop and use them on MailChimp for further customization.
Also, your saved template can be exported with compatibility on Campaign Monitor, Stampready and a simple HTML with no tags.
Important Update
:
Modules Composer is updated and here you can find more informations –
https://www.psd2newsletters.com/article/modules-composer-2/
. These days we are updating all our email templates/modules in order to be compatible with 
Modules Composer 2
 and through next weeks all will be available for use. Day by day new modules will be updated and be available on the 
Infinity
 template which will include all modules from all our templates. The 
Infinity
 email template will be available only for Yearly and Lifetime subscribers.
Main Features
All Modules Compatible with MailChimp, StampReady & Campaign Monitor.
Drag & Drop Modules & build your email template.
Create, save and update unlimited email templates.
Multiple export options.

Get full access to our templates for €39!
Honestly is there any other email template marketplace out there who can offer as much as we offer for only €39 yearly...?