XMAS - E-Commerce Responsive Email for Fashion & Accessories
Responsive Email Template for promoting your Christmas offers. 16 modules in order to design the ideal newsletter for your needs. Modern, minimalistic, easy to customize and ideal to gain new clients or customers.
Our template is compatible with MailChimp, Campaign Monitor & Stampready. All the features of each platform are fully supported something that makes the customization of the template really easy.
We also include an HTML file with no tags compatible with the most major marketing services like FreshMail, ActiveCampaign, iContact, GetResponse, Moosend etc.
If you are in search of a fashion, easy to use & professional look template this is the ideal for you!
Features
16 modules and unlimited variations
Fully Responsive Email
Compatible with Modules Composer
How to use instructions
MailChimp
Campaign Monitor
Stampready Builder
HTML with no tags
Background images support for Outlook
Modules Composer
Modules Composer is a very helpful tool, especially for MailChimp users!
As you probably know MailChimp cannot handle all these 50+, 100+ or 200+ modules templates. If you try to use on MailChimp more than 30 modules it will go extremely slow and it will crash. So here is where Modules Composer can be helpful. You choose only the modules of your choice and then you can customize them on MailChimp much faster and with no crash experiences.
Modules Composer is not an editor or a builder. Is just a Composer in which you select the modules of your choice and then you can export them in your desktop and use them on MailChimp for further customization.
Also, your saved template can be exported with compatibility on Campaign Monitor, Stampready and a simple HTML with no tags.
Modules Composer Features
Modules compatible with MailChimp, Stampready & Campaign Monitor
Drag & Drop modules & build your email template
Create, save and update unlimited email templates
Multiple export options (MailChimp, Campaign Monitor, Stampready & Standalone HTML)
Files included
Standalone HTML version
MailChimp version
Campaign Monitor version
Stampready version
Compatibility
Gmail iOS App
Gmail Android App
Outlook iOS App
Outlook Android App
iPad (Air, Mini, Pro)
iPhone 5, 6, SE, 7, 8, X
Apple Mail
Outlook 2003
Outlook 2007
Outlook 2010
Outlook 2011
Outlook 2013
Outlook 2016
Outlook 2016 (Mac)
Mozilla Thunderbird
AOL web
Gmail web
Google Apps
Office 165
Outlook.com
Yahoo!
...and the majority of other web and desktop email clients that render valid HTML
Notes
Web font support in email is limited
Images used in the demo are not included in the download
(x) As seen in the demos. Due to the nature of their editors, Campaign Monitor, MailChimp, and StampReady versions come with an all-in-one template that you can use to build your layout just like our demos
GANGA ("Gmail Android App for Non-Gmail Accounts", i.e. non-Google address connected through POP/IMAP) responsive support is pending rollout, please check the update live ticker from Litmus: https://litmus.com/blog/gmail-to-support-responsive-email-design
Images & Icons
All of our photos & icons come from the following photography and web design sites:
Pexels
Unsplash
StockSnap
Iconfinder
Flaticon
Every email template includes the following
Modules Composer
Design your Email Templates without writing a line of code. Modules Composer is one of the easiest email builders to use for email design production with 30 ESP export option including Mailchimp, Klaviyo & more!
Drag & Drop Modules
Choose a set of 100+ modules or a single template. Simply drag & drop modules from a huge variety of categories like "Menu", "Header", "Services", "Products" etc and build a fantastic newsletter.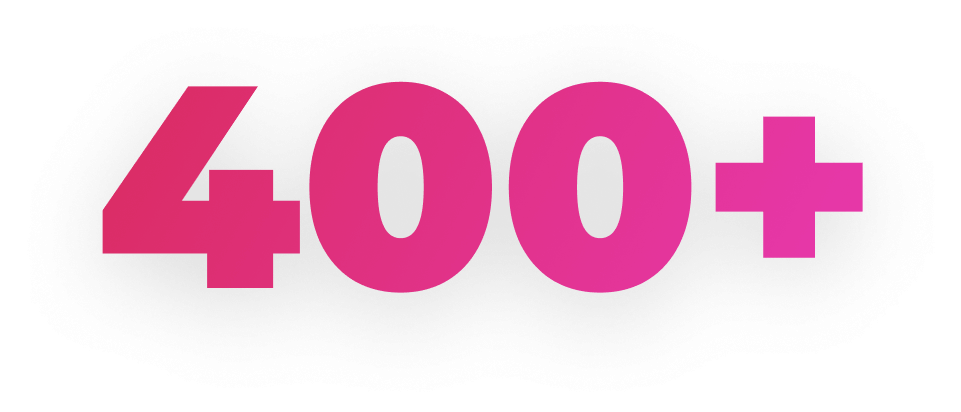 Infinity - All in One
Our "All in One" template includes all modules from our templates! You can create unlimited designs based on the 400+ modules you have available. Keep in mind that every new template will be included on Infinity.
All modules tested
All modules are tested through Email on Acid in order to be sure that you will not face any display issues. Also we test our products through desktops, laptops, smartphones and tablets in every available platform.
Maximum compatibility
Our templates are compatible with all major email clients including Outlook. And YES our email templates support background images even on Outlook (Windows desktop version) and outlook.com
Outstanding Support
We are always at your disposal for any kind of problem you may face. Keep in mind that no matter what it is, it will be solved as soon as possible and we will offer you the best advice.
Pricing Plan
Choose your plan and get access to all email templates.
One Template Price
New Template Every Month
1 Year Access to All Templates
1 Year Updates & Support
Create Unlimited Newsletters
Test Email
Template Width Resizer
VIEW ALL
most
popular
Lifetime Access
New Template Every Month
Forever Access to All Templates
Unlimited Updates & Support
Create Unlimited Newsletters
Test Email
Template Width Resizer

BUY NOW
Pro
New Template Every Month
Forever Access to All Templates
Unlimited Updates & Support
Create Unlimited Newsletters
Test Email
Template Width Resizer
Media Library
BUY NOW