Our Blog
Stay up to date with our most recent news and updates
Modules Composer and Offers
Get Lifetime Access on our Email Builder & Templates for only €49
Posted on January 3, 2022 by Yannis Antonopoulos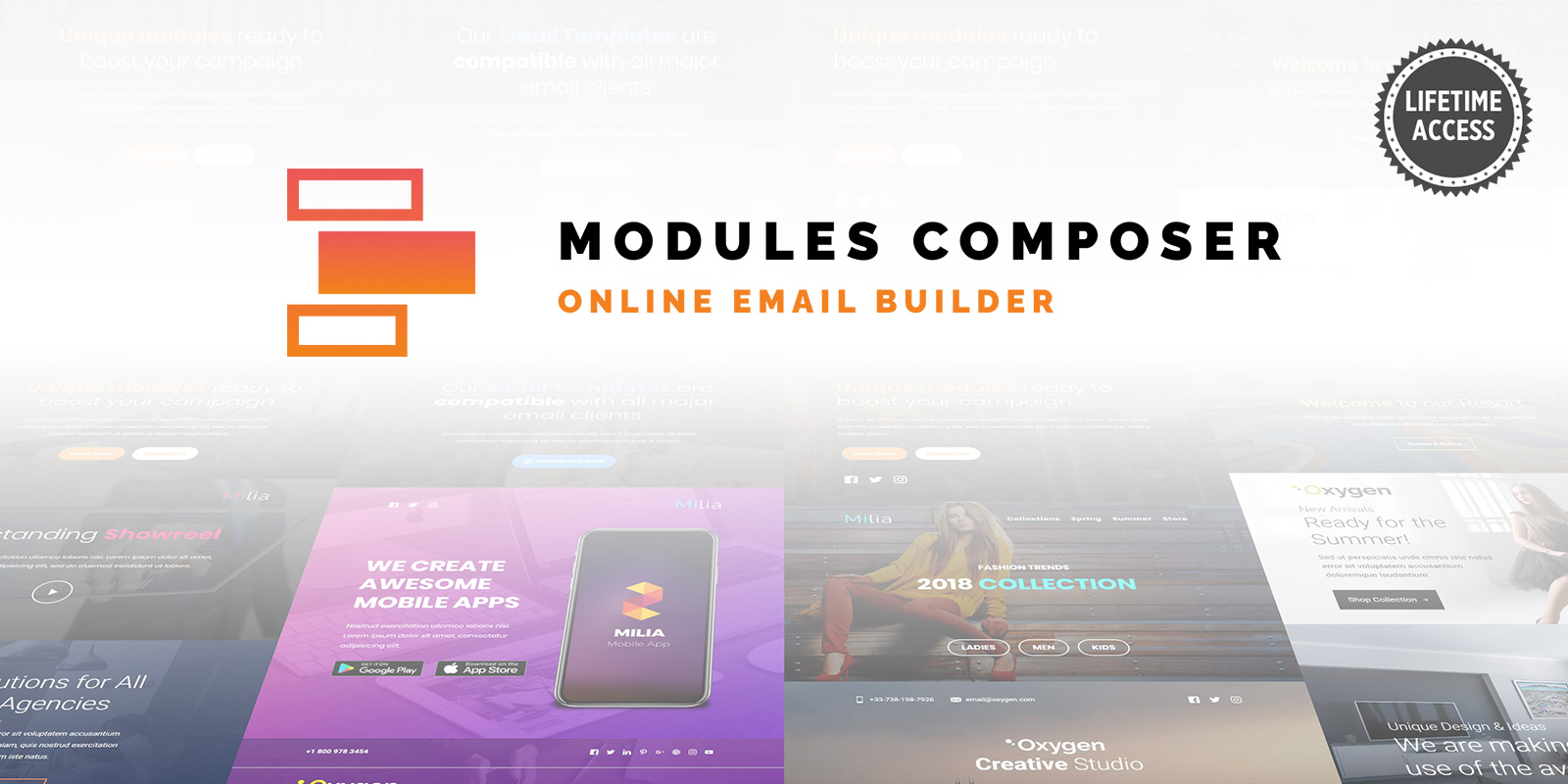 Hi All,
Thanks for your interest in our new online email builder!
We really want you to see how awesome Modules Composer is and that's why we want to give you Anabel, a free email template so that you can play around! Subscribe now, & Find How Modules Composer Works!
Furthermore, we decided to make an exclusive lifetime offer!
Lifetime Plan
Would you be interested in getting LIFETIME access to ALL our email templates?
€49 for Lifetime Subscription
On the Pricing page select the 'Lifetime Access' plan. Get lifetime a new email template every month and access to all the additional features that we are adding all the time!
NEW: PRO Plan 8€/month
Do you need access to a media library as well?
Get the Pro package!
You get everything that is included in the Lifetime Offer + Access in our Media Library!
Get it HERE
Infinity email template
Keep in mind that all Lifetime users get also access to the Infinity email template which is an All in One template. Infinity includes all modules from all our templates. Having available all modules in one place will give unlimited freedom to design any email template!
Preview of Infinity All in One template
New template every month
On a monthly basis, we are adding new templates to our website and these are going to be included in "Infinity" as well!
Happy modules composing!
Get a Free Email Template & Find How Modules Composer Works
Follow Us
Follow Psd2Newsletters and get news and updates in almost daily basis.
Categories
Search Blog